Why Cosmetic Safety Testing Matters For Your Brand And Your Customers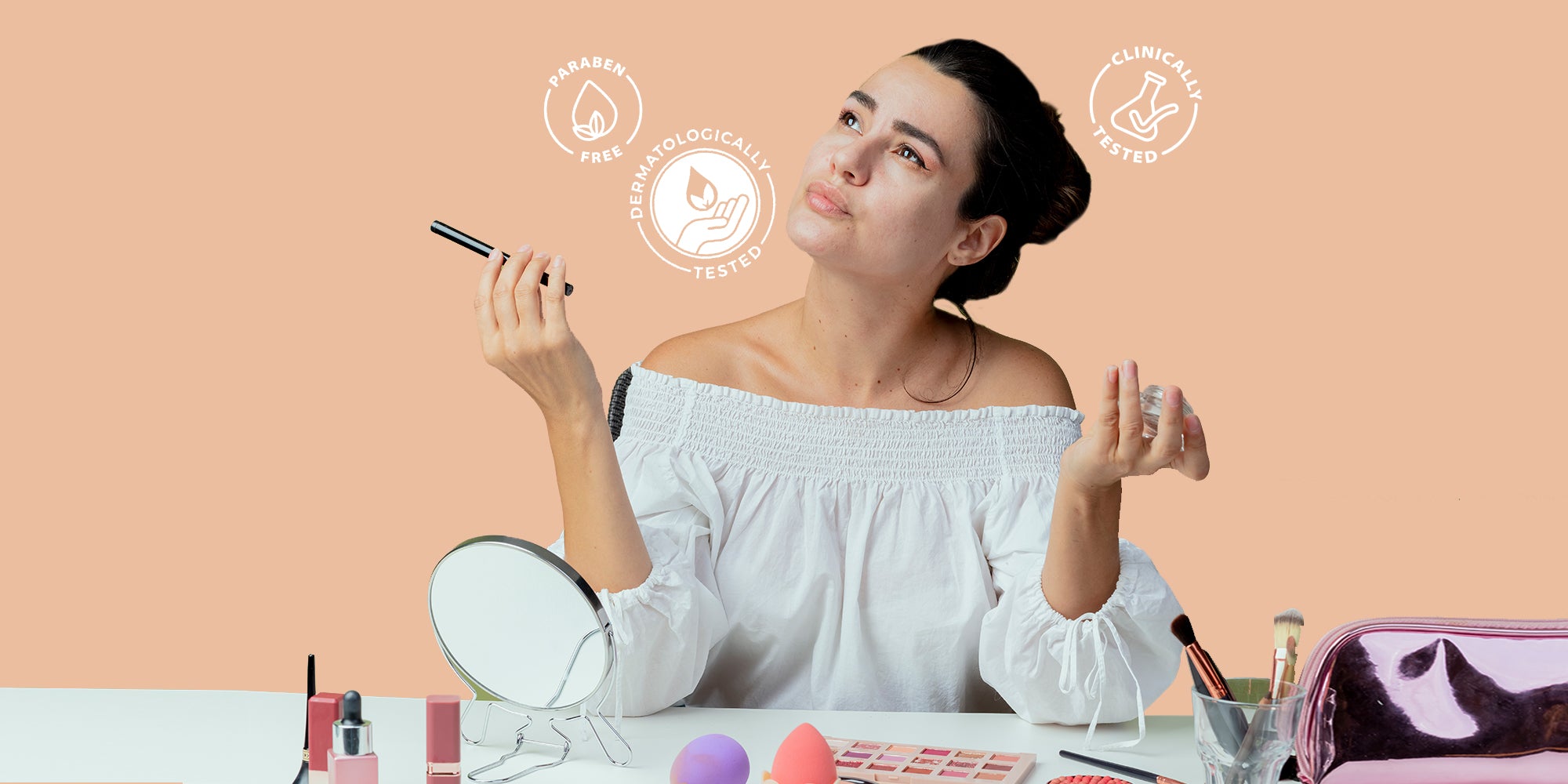 Introduction
I am happy to write this guest blog post in response to this wonderful initiative by Mascot Spincontrol under the hashtag #MakeBeautySafeInIndia
Many a times, any product testing is viewed as an "expense" and there is a tendency to trim the R&D budget for these tests. However, in my blog I will explain why cosmetic Manufacturers must "invest" in safety testing. Cost of not testing your cosmetic products can be quite significant. Let us see why !
Background
The cosmetic industry, having personal care as the predominant segment, is growing steadily. The Indian Cosmetic Market Size is projected to exhibit a growth rate (CAGR) of 6.45% during the next five years.
In the first half of 2023, Indian consumers spent more than 5000 crores on beaty products and a whopping 40% of these purchases have been online. Lip make up, Nail products, eye make up and Face products have been the major drivers for the same.
This increasing consumer demand is not only being met with by established players and multinationals but also by several new D2C entrants and White Label Suppliers. Many domestic start ups have entered this arena with unique product propositions and Digital Marketing game plan to woo customers.
Gen Z influence
These new consumers are younger population and in particular, Gen Z is influencing the product formulation strategies of manufacturers. The trend is towards vegan products, organic and natural products, ethically sourced ingredients, and a sustainable approach. This consumer is more discerning when it comes to product choices.
For start up companies and new brands, it is important to win such consumer, be trustworthy so that they choose your brand over a well established brand. Winning a consumer is not the end goal, as you want re-purchases to sustain. Success in the market place is assured with getting loyal consumers.
Safety Testing of product is a safety factor for your brand 
Beyond the appealing packaging and convincing advertisements, lies a significant responsibility for the manufacturers and advertisers: to ensure the safety of their products. While a "tested for safety" or "dermatologically tested" tag can be a strong selling point, the importance of safety testing runs far deeper.
7 Reasons Why Cosmetic Manufacturers Should Invest in Safety Testing: It's Not Just About the Law
1] Regulations - While it is not just about the law, it the basic regulatory requirement. Any cosmetic product being placed in the market / and being sold is required to meet the standards of product quality and safety.
2] Ban on animal testing - Any animal testing to evaluate safety of cosmetics is prohibited. Therefore, it is imperative that manufacturers find other appropriate methods for safety assessment of ingredients and/or finished products.
3] Protecting Consumer Health : One of the primary reasons cosmetic products should be rigorously tested is to protect consumers from potential health risks. Whether it's a lipstick, moisturizer, or hair dye, the skin and scalp are exposed to the product. Any harmful ingredient, even in minimal amounts, can lead to adverse effect and in some cases lead to systemic toxicity over time.
4] Dermatological Safety : Many individuals have sensitive skin or are prone to allergic reactions. Cosmetic products, if not tested, can cause a range of dermatological issues from mild rashes to severe allergic reactions. Through dermatological testing, potential irritants can be identified, and formulations can be adjusted to minimize or eliminate these risks. Such measures not only enhance the brand's reputation but also broaden the market audience to include even those with sensitive skin. I have written about Hypoallergenic Cosmetics in my blog.
5] Financial Implications : If any cosmetic during its use poses a risk to consumers, manufacturer is required to recall such product from the market. Such recalls could be voluntary or mandated by the regulatory authorities in case adverse events are reported by consumers. Product recalls due to safety concerns can be financially devastating for brands. Apart from the immediate costs involved in recalling a product, the long-term damage to the brand's reputation can have lasting repercussions. Proactively investing in safety testing can prevent such scenarios, saving the brand both money and its reputation.
6] Building Consumer Trust : In an era where consumers are becoming increasingly knowledgeable and concerned about what they put on their bodies, transparency becomes crucial. By conducting and openly communicating about safety tests, brands can build and maintain consumer trust. When customers know that a brand prioritizes their safety, they are more likely to become loyal patrons.
7] Ethical Responsibility : Beyond business implications, there is a fundamental ethical duty that manufacturers and advertisers hold. Every product launched in the market should reflect the brand's commitment to the well-being of its consumers. Thorough safety testing is a proof to this commitment.
In conclusion, safety testing for cosmetic products isn't just a fancy product claim. In a competitive market with several similar looking products, where consumers are spoilt for choice, brands that prioritize safety, transparency, and trust will stand out and thrive.
Brands should never forget that product safety is a passport to their product's success in the marketplace, beyond the basic product efficacy claim.
Shweta Purandare
Founder : Tap-a-Gain
Advertising Compliance Expert
Sources :
1] IMARC Report 
    LinkedIn - Cosmetic Market Growth
2] Economic Times August 1 2023